Personal Capture mode
The personal capture mode is useful when you want to record the screen of the recording PC, but only have 1 monitor.
In personal capture mode theiStream Studio software will minimize as soon as you start a recording (short key CTRL+ALT+F10).
To stop a recording press CTRL+ALT+F10 and theiStream Studio will pop up again.
Follow these steps to setup Personal Capture Mode
Click on Settings in the bottom menu bar

Turn on advanced settings with

Show Advanced
Change the Operation Mode from

Standard

into

Personal Capture

Capture Desktop Audio
To capture audio played on your desktop in personal capture mode, you need to add the hidden and disabled Stereo Mix device.
Right-Click

on the audio icon in the taskbar and select

Recording devices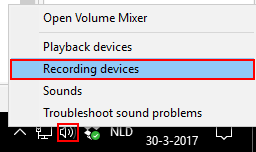 Right-Click

in the window to Show Disabled Devices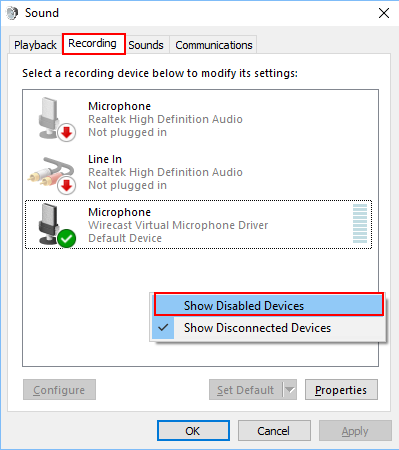 Right-Click

on

Stereo Mix

and select

Enable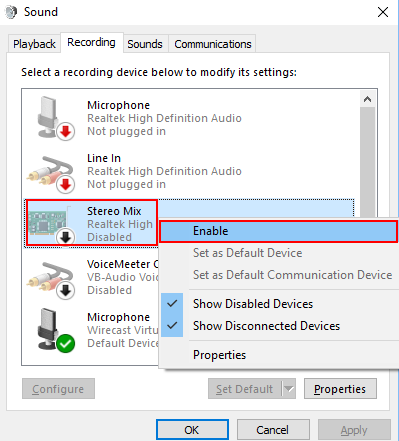 NOTE: If you do not have Stereo mix you can install the following driver:
http://www.realtek.com/downloads/downloadsView.aspx?Langid=1&PNid=24&PFid=24&Level=4&Conn=3&DownTypeID=3&GetDown=false
Now return to the iStream Studio to setup your new audio input.
From vMix, go to the Audio Mixer and turn down the headphones volume in the Master Output to 0.




(Click and drag downwards at the same time)
This is important to prevent audio feedback loops.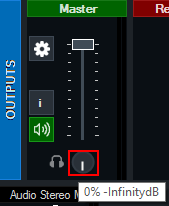 Click

Add Input

and select

Audio input