Tricks
Make your own language labels
When you press Ctrl+Alt+E the interface turns red. Right click on any label will allow you to write your own labels.

Press Ctrl+Alt+E again to leave edit mode.
When you update a language label, the result will be stored in "%localappdata%\iStreamStudio"
For Dutch the corresponding file would be: localization.nl-NL.xml
To restore to the original, simply remove the localization files from "%localappdata%\iStreamStudio".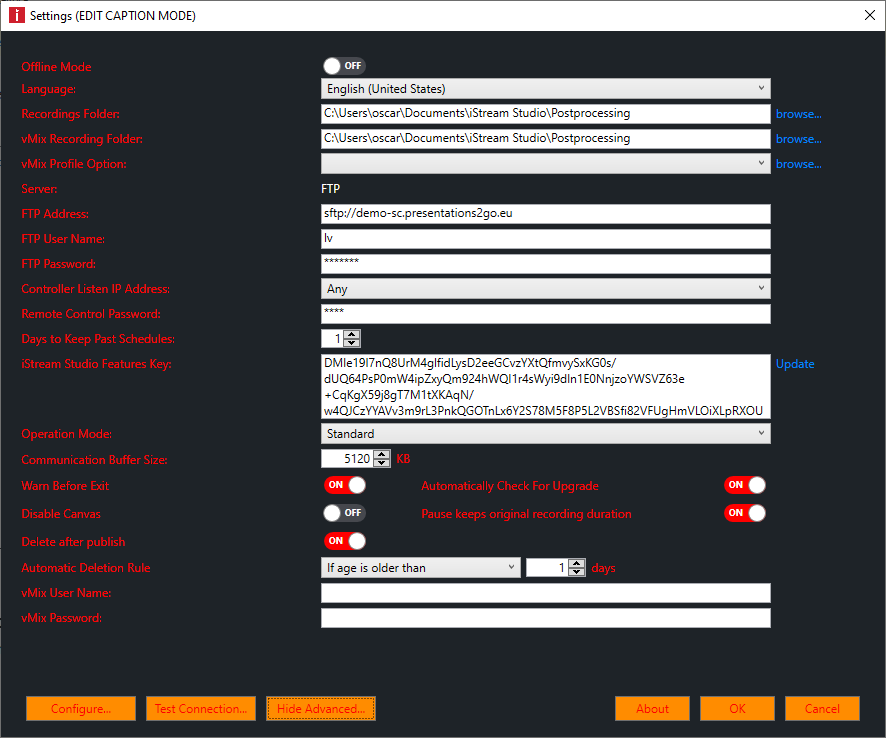 NOTE: This only applies to iStreamStudio interface.
Silent install
Syntax:
setup.exe /s /v"INSTALLDIR=\"[install iStreamStudio path]\" VMIXPATH=\"[install vmix path]\" /qn"
Example:
setup.exe /s /v"INSTALLDIR=\"C:\program files\istream studio\" VMIXPATH=\"c:\program files (x86)\vMix\" /qn