Subscription
iStream Studio comes with a subscription. 30 days before the subscription expires you will see the following warning.
'YOUR SUBSCRIPTION WILL EXPIRE IN 30 DAYS'

To check your subscription end date click on the iStream logo in the upper left corner.
There you will find the Maintenance/Ingest End Date.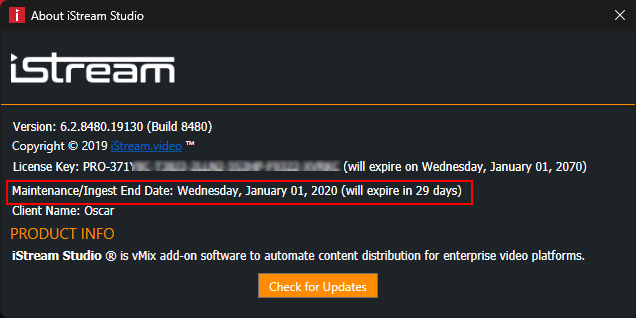 Without a subscription the software can still do most functions, except for publishing and live streaming.
The offline mode will automatically be turned on.