Activate / Deactivate
Activated licenses are bound to the hardware profile of your PC. In case you need to change the hardware or move the licenses to other hardware you need to deactivate first.
Deactivate
Secure your license key

Make sure your PC is connected to the Internet and on-line

Close all applications

Go to the start menu and run

iStreamStudio Deactivation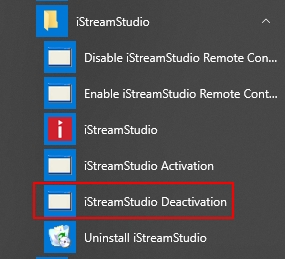 A Dos prompt will pop-up and deactivate the iStream Studio license key. At the same time the key will be copied to the clipboard.
Do not copy anything before you have pasted the contents of the clipboard into e.g. Notepad.

Save the license key
Activate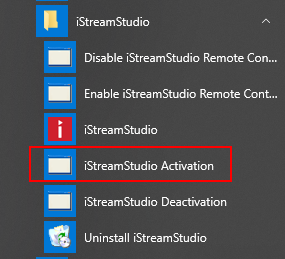 Make sure your PC is connected to the Internet and on-line

Close all applications

Go to the start menu and run

iStreamStudio Activation

Click

Register

Type your name and organization and paste the license key

Continue with

Register